WATER HEATER SERVICE
We facilitate the meeting between users and professionals
WATER HEATER REPAIR IN BIRMINGHAM
Surely, warm water plays a vital role in our daily activity! A broken water heater can, therefore, be enormous trouble to a household. Not only does it have a negative impact on your comfort level, but it can also have a harmful effect on your health. So, if your water heater only dispenses cold water or if it leaks, just a call could solve everything. We will connect you with a prepared Emergency Plumber in Birmingham. We will make sure you get the best experts in the repair and installation of water heaters. It is our main aim to assist you in finding the best alternatives available for both your budget and family needs. Therefore, the licensed plumbers are also pleased to help you in choosing the right water heater.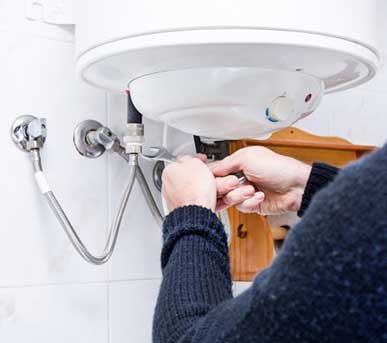 WATER HEATERS INSTALLATION AND REPLACEMENT
Properly functioning water heaters means that your family can take showers, wash clothes and dishes. But when something goes askew, we cannot proceed normally with our routine, bringing our entire household to a standstill. The specialist engineers we collaborate with are licensed and ready to assist you with any service:
The shower does not have water, which means that the pilot light might have a problem. If the pilot light is on, and you're still not getting hot water, it's time to call the repairman.
If you're running out of water during a shower, it could mean that your thermostat is problematic and needs repairing. Your water heater might also be too small and might need a replacement.
Is your heater producing water that is too cold or too hot? There might be sediment, or your thermostat could be problematic, and the technician can help you solve the problem.
Leaking water heaters are annoying, and the water could also cause accidents should someone slip. The technicians fix leaking heaters to ensure that your household is safe.
Punctual Availability Time
Available 24 Hours in 7 Days

Well-Qualified Plumbers
& Quick Response

Punctual Response Time
100% Response On Time